KLA Faculty 2023

Ethics, Leadership, Critical Thinking Skills
Final Thoughts, Putting It All Together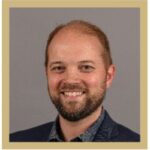 Nate Olson, Ph. D., is an Associate Professor of Philosophy, Chair of the Department of Philosophy and Religious Studies, and Associate Director of the Kegley Institute of Ethics at California State University, Bakersfield (CSUB). He received his Ph. D. in Philosophy from Georgetown University and, before joining CSUB, was a postdoctoral fellow at Stanford University. In spring 2022, he was a visiting scholar at Stanford's Center for Biomedical Ethics. He has published articles on biomedical ethics, professional ethics, ethics education, and the philosophy of sport. He is a member of Bakersfield Memorial Hospital's ethics committee in the community.

Kallee McCullough, Ph. D., Assistant Professor of Criminal Justice at CSUB and Assistant Director of the Kegley Institute of Ethics. She will join the KIE Director's Team in overseeing the day-to-day operations of the Institute. Dr. McCullough will also develop new and innovative ethics programming and initiatives at CSUB and in the greater Bakersfield community, including expanding the KIE Humanities Beyond Bars Initiative and Student Fellowship programs. She earned her Ph. D. and M.A. in Criminal Justice and Criminology from Sam Houston State University, Texas. Dr. McCullough enjoys teaching research methods, criminal law, and courts and her primary research interests include procedural justice and legitimacy, criminal justice policy analysis, sentencing, and corrections. Dr. McCullough's research examines the correlates of successful reentry among formerly imprisoned individuals, emphasizing the perceived legitimacy of correctional authorities. Her work has been published in peer-reviewed scholarly outlets, such as the Journal of Experimental Criminology, the Virginia Journal of Criminal Law, and the Journal of Criminal Justice.

Steven Gamboa, Ph. D., is an Assistant Professor of Philosophy at California State University, Bakersfield. His research is focused on the intersection between thought, language, and reason. Areas of research interest include epistemology, philosophy of mind, philosophy of science, inductive logic and confirmation theory, and naturalized ethics. Dr. Gamboa also researches early modern philosophy, particularly David Hume.
Social Capital Theory

Richard Ryan, Ph. D., is an applied economist. He researches various topics, including wage cyclicality, unemployment, and labor-market polarization (job loss associated with increased automation and international trade). As an Assistant Professor of Economics at California State University, Bakersfield, Rich teaches introduction to macroeconomics. Before coming to CSUB, Rich earned his Ph. D. in economics from the University of Michigan.
The View from the Dias

KLA Alumnus, Keith Wolaridge, known for his inspiration and passion, is a well-respected leader in the Bakersfield community.  Keith, a retired banker, is an associate professor of business at Bakersfield College.  He is the owner of Five Pillars and Associates, a leadership development firm, specializing in training leaders in public schools.  Keith loves to spend time fulfilling commitments to his family, church, and neighbors. Keith has served on numerous boards and commissions over the years, including, the Bakersfield Symphony Orchestra, Commissioner, Kern County Housing Authority, Kern County Workforce Investment Committee, Kern County Human Relations Commission, Kern County Gleaners, Kern County Black Chamber of Commerce, California State University, Bakersfield Athletic Scholarship Board of Directors, and the President's Advisory Committee for Fresno State. Since 2009, Keith has been a trustee for the Panama Buena Vista Union School District, which serves over 19,000 students. Personally, Keith is married to his wife, Joanne, and they are the proud parents of four beautiful girls. Deeply committed to public education, Keith enjoys speaking with young people in classrooms across the valley, encouraging them to use their education to take them as far as they wish. Keith holds a degree in accounting from Fresno State University, is a graduate of the prestigious Pacific Coast Banking School at the University of Washington Graduate School of Business, and holds a Master of Arts in Christian Leadership from Grand Canyon University and an MBA from National University.
Homelessness

KLA Alumna, Amanda Ruiz is a Senior Fiscal and Policy Analyst for the Kern County Administrative Office overseeing the growing issue of Homelessness and representing the County on the Kern County Homeless Collaborative Governing Board.  In addition to Homelessness, Amanda handles the County's grant management, strategic planning, and the County's Lean Six Sigma initiative named Launch Kern.  In the past four years with the County Administrative Office, Amanda was part of the Budget and Finance team and created County community events with Kern County Libraries, such as Hart Park After Dark and Touch-A-Truck. Amanda was born and raised in Bakersfield and is a CSUB alumna. She is also a 2015 graduate of the Kern Leaders Academy.

KLA Alumna, Lauren Skidmore, CEO of the Open Door Network, is a pragmatic leader and visionary collaborator, with years of experience working with diverse private and public sectors. As a bridge builder, Mrs. Skidmore has a deep passion for facilitating change and advocacy for all communities in greater Kern County, particularly those who are the most vulnerable. Mrs. Skidmore was the District Director for Assemblyman Vince Fong of the 34th Assembly District, where she advocates for the broad interests and need of the Assemblyman's constituents. Prior, Mrs. Skidmore served as the Director for Kern Citizens for Sustainable Government, where she elevated the organization's impact in government transparency and efficiency. As a fifth-generation cattle rancher, Mrs. Skidmore is keenly aware of the impact of small business owners which propelled her to create innovative programs like the Bakersfield Young Professionals, while working as the Communications Manager for the Greater Bakersfield Chamber of Commerce. Mrs. Skidmore is actively involved in numerous leadership organizations and committees including Bakersfield College Foundation, Kern County Planning Commission, and Kern County Employee Retirement Association Mrs. Skidmore is a wife and working mother of two children. She earned a B.S. in Business Administration (Management) from California State University, Fresno, and a Master of Science in Community Development from Kansas State University.
Kern County Demographics

Richard Gearhart, Ph. D., joined CSUB in August of 2014, coming from Clemson University in South Carolina, where he earned both his Master's degree and his Ph. D. in Economics. He is currently an Associate Professor of Economics and is the Managing Editor of the Kern Economic Journal, a publication that tracks and analyzes local economic trends and data.  Richard is an expert on Health Economics, Labor Economics, and Regional Economics, analyzing the efficiency and productivity of healthcare delivery systems at the individual, local, and regional levels. He has published over a dozen peer-reviewed articles examining the efficiency of healthcare delivery systems, the impact of energy on regional economic outcomes and has assessed the impacts of healthcare resource shortages on patient outcomes. His most current research examines the effects of CBD products on opioid consumption, driving impairment, and opioid overdose death rates.
California's Energy Capitol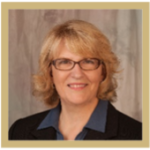 Lorelei Oviatt, AICP, is the Director of the Kern County Planning and Natural Resources Department and has worked in land development's public and private sectors. Her years of professional planning experience focus on project management of large-scale, multi-agency, extraordinarily complex projects and moving them through permitting under accelerated timeframes to streamline business and support the quality of life for communities.  Her projects include over 18,600 MW of renewable energy, including battery storage.  Her current projects include the first Carbon Capture, Sequestration (CCS) projects in California, which will hold over 78 million tons of CO2, and new carbon management industries.  She has an M.S in Public Administration – CSUB, where she is an adjunct professor.
Public Education

 Bryon Schaefer, Ed. D., is currently in his 37th year of service in the Kern High School District. Dr. Schaefer began his career with the KHSD in 1985 as an East Bakersfield High School math teacher. In 1991, Schaefer moved to Stockdale High to teach the same subject. Schaefer was appointed to his first administrative position a year later, Dean of Students at North High. After that, Schaefer was named North High's Assistant Principal in 1993. Dr. Schaefer was promoted to Principal of North High in 1998, the position he held until being named Assistant Superintendent of Business in 2010. In 2011, he became the Assistant Superintendent of Personnel, serving until becoming the 21st Kern High School Superintendent on August 4, 2014. Dr. Schaefer earned his doctorate in Organizational Leadership from the University of Laverne in 2009. He earned his master's Degree in Educational Administration from California State University Bakersfield in 1989 and his Bachelor of Science degree in mathematics education from the University of South Dakota in 1985. The Schaefer family consists of Bryon's wife of 37 years, Beth, and two daughters, Shannon, 31, and Haley, 27. Beth is the Patriot Elementary School librarian. Both daughters are North High School graduates. Shannon graduated from Cal State, Bakersfield, and works as an analyst for Bolthouse Farms. Haley graduated from Bakersfield College and is presently an esthetician.
Equality v. Equity

Lisa Gilbert, Ed. D. has dedicated her career to education, having served as an instructional aide, teacher, counselor, school site and district administrator, and Superintendent of the Tehachapi Unified School District before joining KCSOS in 2014. Lisa has extensive experience designing, coordinating, and evaluating instructional services, including elementary, junior high, and high schools. For the past four years, Lisa has led county efforts to develop a model of support for four of our 47 school districts and charter schools, which includes a continuous improvement framework focusing on equitable practices.  Lisa is a Kern County native who believes the children of Kern deserve the highest quality education and the necessary supports for each child to reach their full potential!
Addressing Societal Ills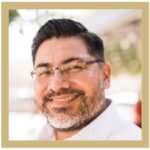 KLA Alumnus Juan Avila, born and raised in Bakersfield, is the COO at Garden Pathways. Juan grew up in the neighborhood around Martin Luther King Jr. Park, where he attended Fremont Elementary, Chipman Jr. High, and Bakersfield High School. Juan is the oldest of three, with parents that cared for and provided through their work in the Kern County fields. Juan was the first in his family to attend college and earn a Bachelor of Arts degree in Music from CSU Northridge and a master's degree in business from CSU Bakersfield. His first job at 16 was in the grape fields, where he realized that he preferred to go to school. Juan has worked as a case manager, a youth mentor, and a legal clerk. When he returned to Bakersfield in 2003, he worked as a Clinica Sierra Vista case manager for youth. In 2006, he worked as executive director of Parent Institute for Quality Education (PIQE); in 2010 as director for nonprofit outreach at Kern Community Foundation; in 2012 as a field representative for former 5th District Supervisor Karen Goh, and 2013, Juan joined his current employer, Garden Pathways, a local nonprofit that mentors youth and adults. Juan is a passionate advocate for marginalized, at-risk, and underserved individuals. Juan believes that despite the challenges that life brings, the simple fact that one exists means that one is of value to this world.
Kern County 2033

Mark Evans, Ph. D., was awarded the Ph. D. in Economics by the University of New Mexico and joined CSUB's Economics faculty in Fall 1978.  His publications are in the areas of Regional Economics and Economics Education.  Dr. Evans' administrative appointments at CSUB include Economics Department Chair (1987-1996 and 2008-present); Director of Petroleum Land Studies/Environmental Resource Management (1991-2000); Interim Dean of the Extended University Division (2000-2005); Associate Dean of Business and Public Administration (2005-2012, including one year as Interim Dean); and Director of the Center for Economic Education and Research (1979-1993, 1996-1999). While serving as the Antelope Valley Center administrator (2000-2004), the Center rapidly grew to over 700 full-time equivalent students. It achieved recognition in the state's higher education master plan as an official off-campus center.  Dr. Evans has been a curriculum leader at CSUB. He developed the B.S. in Petroleum Land Management program, which has evolved into the highly successful Environmental Resource Management degree program. He also designed the B.S. in Applied Studies, a degree completion program that bridges technical programs offered by community colleges to the baccalaureate.  He developed the first two fully online degree programs offered by CSUB's Extended University: the B.S. in Environmental Resource Management and the M.S. in Administration.

Nyakundi Michieka, Ph. D.,  joined California State University, Bakersfield in September 2014 as an Assistant Professor of Economics. His primary research involves energy, environmental economics, regional economics, and food security. Dr. Michieka's research can be found in various working papers, book chapters, and peer-reviewed publications in The Energy Policy Journal, Applied Energy, The Journal of Regional Analysis and Policy, and The Journal of Food Distribution and Research. Nyakundi's current work looks at the long- and short-run effects of oil prices on Kern County's economy. Other research areas focus on the energy-water nexus. He also reports on current economic trends in Kern County in CSUB's Kern Economic Journal with Dr. Gearhart. Nyakundi grew up in Kenya, where he earned his undergraduate degree in Mechatronic Engineering before coming to the United States. His Ph. D. is in Natural Resource and Environmental Economics from West Virginia University.
Local Governmental Finance

James L. Zervis is the Chief Administrative Officer for the County of Kern and an Adjunct Professor in Accounting with California State University Bakersfield. Under the county administrative officer's direction, Mr. Zervis is responsible for various operational activities of the CAO's office, including; budgeting and finance, administration, human resources, economic development, information technology, and general services. Before joining Kern County, he held executive-level positions in finance and management with the Cities of Shafter and Wasco. Before joining the public sector, Mr. Zervis held various positions in finance and accounting for an international agricultural company.  Mr. Zervis received a Masters in Business Administration (MBA) from the University of Phoenix and a bachelor's degree in Accounting and Business Administration from Central Washington University.  Among other credentials, Mr. Zervis is a Certified Public Accountant (CPA), A Certified Public Finance Officer (CPFO), a Certified California Municipal Treasurer (CCMT), and Certified Managerial Accountant (CMA).

Elsa Martinez is the Senior County Administrative Office Manager under Mr. Zervis and is responsible for the County's debt management and pension plan analysis.  Ms. Martinez received a bachelor's degree in business administration from California State University, Bakersfield, and is a Certified Public Accountant (CPA). She has been working for the County in various accounting management positions for over 20 years
Economic Development: How We Compete and What are Customers Saying
Barry Hibbard started his real estate career with Karpe Real Estate in 1989 as a licensed salesperson in the commercial and industrial division. Karpe's real estate practice, sales, property management, land development, new home construction, and hard money lending provided a strong knowledge base in all areas of real estate. In 1998, Barry joined the Tejon Ranch Company as the Director of Marketing and was later promoted to the Vice President for Commercial and Industrial Development. While at Tejon, he led the team responsible for developing, marketing, sales, and leasing the 1,450-acre Tejon Commerce Center. During his 12 years with Tejon Ranch, he sold, leased, or developed over 300 acres with 3.2 million square feet of industrial properties and 90,000 square feet of freeway commercial/retail properties. In 2010, Barry started his development and consulting firm, Central Valley Investments. His focus was the intersection of Supply Chain/Goods Movement trends and industrial development. In 2011, Barry joined Newmark Grubb, one of the leading commercial real estate firms in Bakersfield.  His primary project is the new Silver Wings Commerce Center, a 115-acre mixed-use business park at the Kern County Airport. Barry graduated from Michigan State University, where he was a member of the swim team. He is still a passionate Spartan Fan, and he has continued his swimming by competing in the annual Alcatraz Swim in the San Francisco Bay. He received his Master of Business Administration from CSUB. Barry is active in the community, supporting children's charities through the Police Activities League and the West Bakersfield Rotary Club.
Poverty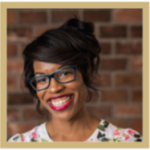 Jessica Grimes, Ph. D., Dean of Economic and Workforce Development, Kern Community College District,  serves as the regional chair for the Central Valley/Mother Lode Regional Consortium and plays a lead role in ensuring a broad and equitable post-pandemic workforce recovery throughout the region.  Grimes, a Bakersfield native, came to KCCD from Taft College, where she most recently served as Dean of Instruction and Career Technical Education. Before that, she was an English professor for 10 years at Taft College. She earned an undergraduate degree in English from the University of the Pacific in Stockton, a master's degree in Religion and the Arts from Yale University, and a Ph. D. in Literature and Criticism from Indiana University of Pennsylvania. 
State Issues

Vince Fong was elected In 2016 to represent the 34th Assembly District, which encompasses most of Kern County. Vince serves on the following Assembly committees: Transportation Committee (Vice-Chair), Appropriations Committee, Budget Committee, Business, and Professions Committee, Public Employment and Retirement Committee, Budget Subcommittee on Resources and Transportation, and Budget Subcommittee on Budget Process, Oversite, and Program Evaluation. Vince began his career with Congressman Bill Thomas, Chair of the Ways and Means Committee, working on international trade policy. He then returned home to serve the residents of Kern County.  Vince served as the district director to House Minority Leader and Congressman Kevin McCarthy for nearly a decade until Vince was elected to the State Assembly in 2016.  Vince is a lifelong resident of Kern County. He earned a bachelor's degree from UCLA and a master's from Princeton University. He serves on the Jim Burke Education Foundation and Honor Flight Kern County boards, where he works to send WWII, Korean War, and Vietnam Veterans to Washington, DC to see their memorials.
Agriculture & Water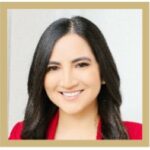 KLA Alumna, Ariana Joven is a Government Affairs Manager for the Wonderful Company. In this capacity, she provides legislative and regulatory assistance to a diverse portfolio of businesses, including Wonderful's farming operations in the Central Valley. Prior to joining the Wonderful Company, she served as Executive Director of the Kern County Farm Bureau where she worked with local farmers and ranchers to advocate for the agricultural industry. Ariana previously worked for a member of Congress and the State Assembly, gaining experience in federal and state government issues. She is actively involved in the community and serves on the Bakersfield College Foundation, Community Action Partnership of Kern Foundation, Kern County Hispanic Chamber of Commerce Board of Directors, and the Leadership Bakersfield Advisory Council. Ariana earned a Bachelor of Science Degree in Agricultural Communications from California Polytechnic State University, San Luis Obispo.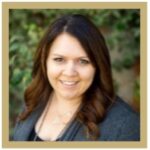 Jenny Holtermann is the Executive Director of the Water Association of Kern County, where she oversees membership, event planning, outreach efforts, and coordination for the organization. Jenny is also a 4th generation California farmer, who grew up on her family's almond and walnut farm in Chico. Today, Jenny and her husband Tim, farm almonds with his family in Wasco & Shafter. Their roots in Kern County date back to 1919, on some of the same lands they continue to farm today. Jenny is a prominent social media advocate known as "Almond Girl." They also direct market almonds under the same brand. Jenny is an active advocate for agriculture and water issues in various roles locally as well as in state and national positions. Currently serving as 1st VP on Kern County Farm Bureau, where she has served on the board since 2011. She has served on numerous committees of the Almond Board of California, where she currently serves on the Global Communications Committee. She is a past board member for the California Farm Bureau from 2018-2021, a graduate of the American Farm Bureau Partners in Advocacy Leadership Program Class 10, a graduate of the Almond Leadership Program, and a past Planning Commissioner for the City of Wasco. Jenny and Tim have two children and reside on their almond farm in Shafter where they enjoy tending to the homestead as a family.
Healthcare

Stacy Kuwahara is the Director of Kern County Behavioral Health Services.  She oversees the Kern County Mental Health Plan, responsible for providing a full array of mental health and substance use services for Medi-Cal Beneficiaries in Kern.  Stacy is a licensed Marriage Family Counselor and has over 20 years of experience working in the mental health field.   She started working for the County Behavioral Health Department in 2007 as a volunteer and has worked throughout many areas of the Behavioral Health Department.  Before working in the County, she has worked throughout California for private organizations and spent time working for the National Health System in England.  Ms. Kuwahara is certified as a Lean Six Sigma Greenbelt.  She holds a Master's degree in Counseling Psychology from Pacifica Graduate Institute.
Local Government

Scott Hurlbert began his career as the first employee of Cornerstone Engineering, a start-up Civil Engineering firm specializing in subdivision and land development. With the advent of the personal computer, he began taking computer science courses and then joined Quantum Data Systems, a start-up software consulting firm, in 1984 again as the first employee. These two start-up companies' experiences helped shape his entrepreneurial instincts and boot-strap approach to company growth and management. In 1987 he co-founded MicroTrack, a technology consulting firm focused on petroleum, agriculture, and education industry automation, which he operated for 18 years. Scott joined the City of Shafter in 2005 as Information Technology Manager, where he implemented city-wide technology improvements and spearheaded the Shafter Connect municipal fiber-optic network project. He assumed the duties of Assistant City Manager in 2009 and was promoted to City Manager in 2014. The city is a distribution and industrial hub for the region through strategic planning and visionary leadership. Scott retired in 2019 and worked with Bakersfield College on strategic projects. In June of 2021 he accepted the City Manager position in the City of Wasco where he continues public service. Scott and his wife, Beverlee, reside in Shafter and have one daughter.
CSUB Kegley Institute Fall Lecture Series

Kegley Institute of Ethics (KIE) The Kegley Institute of Ethics (KIE) was founded in 1986 in honor of Dr. Charles Kegley, a CSUB Faculty Hall of Fame Inductee dedicated to ethics, education, and community engagement. A recipient of the CSUB President's Award (2011), KIE is a flagship Institute at CSUB and is recognized both regionally and nationally as a leader in ethics and education outreach programming.  KIE programming and initiatives reach thousands of campus and community members each year. We are committed to serving our campus and community through ethics education, research, and practice. To this end, we host a bi-annual speaker series on timely ethical issues – ranging from human trafficking and poverty to free speech, global warming, and social justice problems (among many other topics) – as well as several ethics discussion panels and events each year for our faculty, students, and community members. In addition, we provide ethics education resources and training for local teachers and ethics consulting for local hospitals, police, prisons, and community organizations. In addition, through our Ethics Across the Curriculum Program, we provide training and funding support for California State University, Bakersfield faculty members to introduce ethics to students across CSUB.  KIE is the premier resource for ethics education, research, and prominent, ethically relevant speakers in the Bakersfield region. Please see the KIE website for additional details on our history, leadership, and programming.

Academy Director
Class Orientation, Community Leadership
Final Thoughts, Putting It All Together, Class Recommendations

 Michael Turnipseed is the Executive Director of the Kern County Taxpayers Association. For 47 years, he has been a self-employed businessman, actively participating in numerous business, political, and civic projects. Since 2005, he has led KernTax, a member-supported, non-partisan, nonprofit corporation whose purpose is to bring about, through cooperative effort and communication, more excellent economy, efficiency, and effectiveness in government, basing its recommendations upon the analysis of facts obtained through research. The organization is widely viewed as the most respected citizen advocacy group in Kern County. Michael received his bachelor's degree in Agricultural Economics from the University of California, Davis, graduated from the California Agricultural Leadership Program and Leadership Bakersfield, and completed the Executive Program in Management from the Anderson Graduate School of Management, University of California Los Angeles. Michael and his wife, Nancy, have been married 44 years, and they have two grown daughters, Amy and Alissa, and three grandchildren, Hattie, Helen, and Henry.
Communications Director

Marlene B. Heise is the owner of Heise Media Group, a marketing, advertising, design, and public relations firm.  Heise Media Group is responsible for creating marketing campaigns to build clients' brand equity in the market, plan comprehensive multi-media advertising, and craft award-winning public relations campaigns.  Before founding Heise Media Group, Ms. Heise was employed in the broadcasting industry for over 20 years and was a 100+ market board member for the National Association of Broadcasters (NAB).  She serves on numerous nonprofit boards and is currently a member of the Bakersfield Breakfast Rotary, Greater Bakersfield Chamber of Commerce, California State University, Bakersfield Presidents' Associates, and Mayor Harvey L. Hall's HIRE Committee. Ms. Heise, a native of Wisconsin, has lived in Bakersfield for over 20 years and has one son, Nicholas, who graduated with a B.S. in Chemistry from U.C. Riverside and is employed by Halliburton.